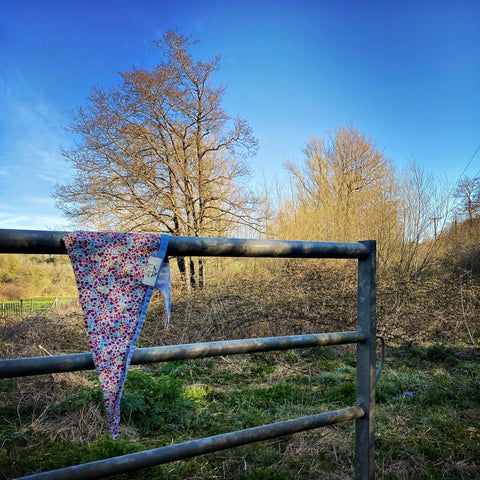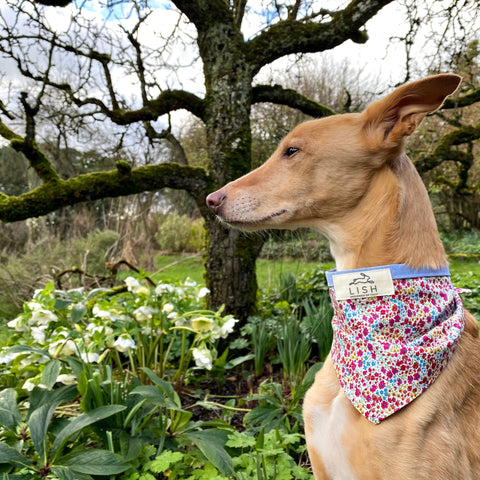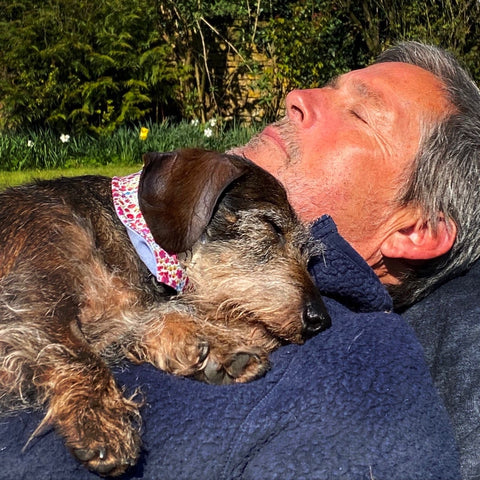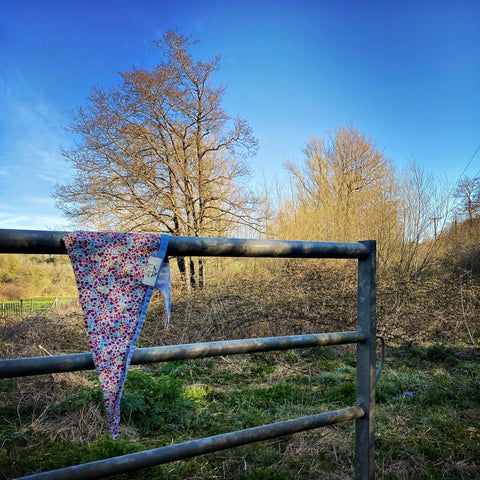 Our handcrafted cotton Liberty print dog bandana, in this pretty ditsi pink authentic floral is designed with a fresh sky blue cotton Chambray on the reverse. Handcrafted to naturally shape round your dog's neck for that glamorous retro styling.
Genuine Liberty print
100% pure cotton 

Reversible dog scarf
Exclusive LISH design
Handcrafted in our London studio
Match up with the

 

Amberley Bow Tie
*Please note that this product is often made to order and may have longer shipping and processing times*
SIZE & FIT
Dog Bandana size guide
| | |
| --- | --- |
| Size | Suggested Breeds |
| Small | Fits toy breeds like Toy Yorkies, Chihuahuas, smaller Mini Daxis, Toy Poodles |
| Medium | Fits medium size breeds like Jack Russells, Mini Schnauzers, West Highland Terriers, Mini Poodles, larger Mini Daxi, Cocker Spaniels, Boston Terriers, French Bulldogs |
| Large | Fits breeds such as Labradors, Spaniels, Staffordshire Bull Terriers, Hungarian Vizslas, Dalmatians, Weimaraner's |
If you have questions about sizing, please do not hesitate to contact us at studio@lishlondon.com
DELIVERY & RETURNS
ADDITIONAL INFORMATION
The authentic Liberty print pure cotton dog bandana scarf is handcrafted in our London studio.
Hand-crafted designer original
Designed by our Creative Director Lilly Shahravesh this Liberty print cotton dog scarf bandana is exclusive to LISH London and a designer original.
Easy to fit on your dog
Just tie on to your dog's neck for that classic retro styling.